2020 Mid Autumn Team Building
13-03-2021
Outdoor team building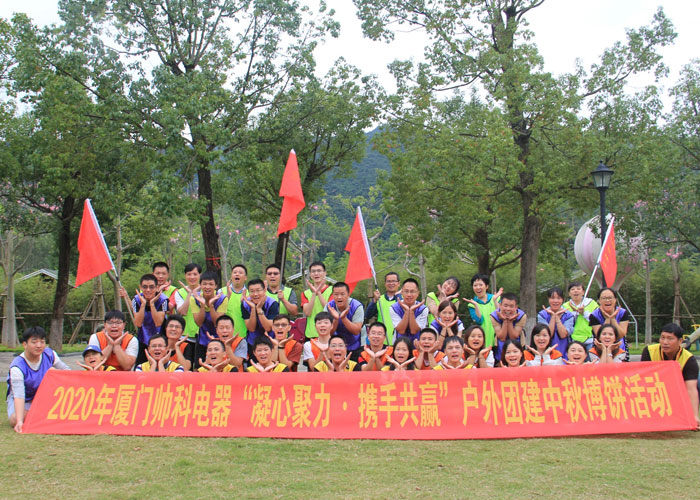 Committed to build a lifetime for employees to work hard for the compensation and benefits and assistance security system.The company organizes large sports activities and rich and colorful cultural activities every year.
To constitute an effective team, all members must share a common goal, have respect for each other, and be motivated to use the strengths of each member to achieve their objectives. Current corporate philosophy stresses that each member of a team plays an integral part in the success of the company.
Coorperate with Mingxin Traning, the building projects include rainbow slide, bonfire party, glass dry slide, picnic, etc. Through this group building activity, to improve the team's cohesion, executive force, centripetal force, leadership, team communication and collaboration, potential development, Wolf-culture building, etc. Also a very good opportunity for the team to relax and enjoy the natural scenery in Zhangzhou, as well as a good change for the employees to become a team member.